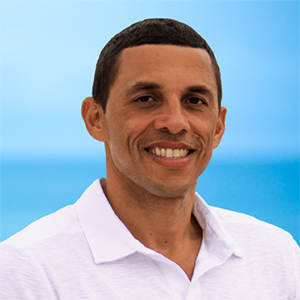 Adrian is an Integrated Nutrition Specialist who provides health and wellness solutions allowing you to function more productively. Adrian utilizes a holistic approach to health and wellness, looking at how all areas of your life are connected and how all parts of your life affect your health as a whole.
You learn to explore why some foods make you feel better than others and how to strategically use that feedback to support you in making positive changes that are based on your unique needs, lifestyle, preferences, and ancestral background.
Adrian graduated from the Institute for Integrative Nutrition where he learned innovative coaching methods, practical lifestyle management techniques, and over 100 dietary theories – Ayurveda, gluten-free, Paleo, raw, vegan, macrobiotics, and everything in between.
His education has equipped him with extensive, cutting-edge knowledge in holistic nutrition, health coaching, and prevention. Drawing on his expertise,  he works with clients to help make lifestyle changes and choose health-promoting ways that produce real and lasting results. You learn to develop a deeper understanding of food and lifestyle choices that work best for you, improving your energy, balance, health, and happiness.
Being Healthy Doesn't Have To Be Hard.
Most approaches to healthy eating dwell on calories, carbohydrates, fats, and proteins. Instead of creating lists of restrictions and good and bad foods, Adrian helps you explore basic improvements and implement gradual changes. As the small changes accumulate, you will notice these changes collectively creating a much larger impact than you originally anticipated.